Welcome to Day 5 of the 31 day Purging challenge.  Today we're going to conquer our ever growing makeup collection and boy do I have a lot to go through.  I am a very simple girl that wakes up every morning puts on a tiny bit of foundation, some bronzer, blush and mascara and I'm out the door, yet I have tons of foundations, powders, blushes, eye shadows, mascaras and everything else that I don't use or need.  It's time to rid out the pile, free up some space and get rid of the expired goodies.  Whose with me?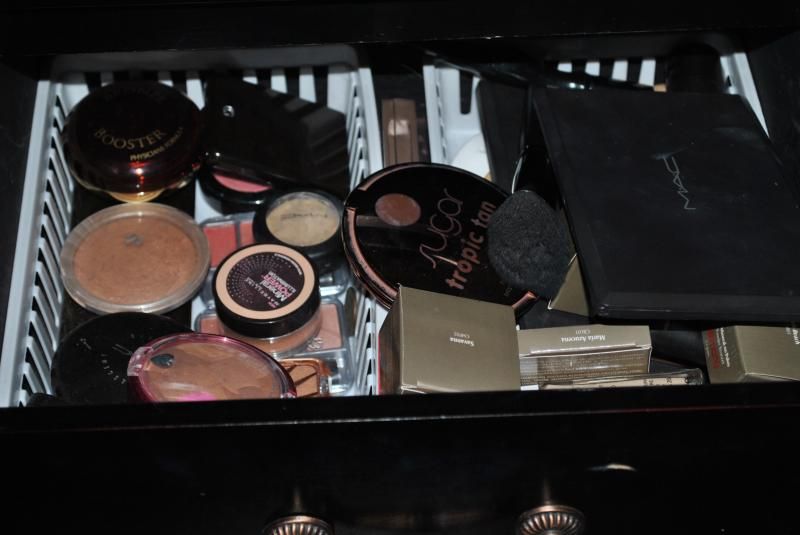 After you have taken everything out be sure to sort through everything and only keep what you realistically can see yourself using in the upcoming months.  A great organizational tip is to grab some plastic baskets from dollar tree or $0.99 store and keep like items organized that way!
I'm so glad you followed along and be sure to share your photos on facebook, twitter and instagram using hashtag #31daypurgewithA2S4U.  Stay tuned for tomorrow's fun day of purging another area of the home.